Find out the importance of licensed character clothing and other information to exploit the trend for your business growth.
The Internet has opened to a wide range of new possibilities for sellers. Today, anyone can launch their selling business in a few clicks and an initial investment that is a lot lower than what's required for a new retail opening.
However, this new phenomenon also brought some cons with it. One for all: the competition has grown higher and higher. With new e-commerce openings becoming easy, anyone can launch their business, anyone has the possibilities you have to find new clients, engage the customers, and generate leads and conversions. So, how do you stand out from the crowd?
The answer is as simple as powerful: quality is key. You need to focus on the quality of the service you offer, and - even more, important since, at the end of the day, you're selling goods - the quality of your products.
With Cerdá, providing quality products for your clients is made easier: this wholesale supplier provides original licenses for all their products, and original licenses are warranties of quality, durability, and originality.
Why is licensed character clothing so important?
Licensed character clothing is an important part of Cerdá's catalog. This is why Cerdá has long understood the importance of such a segment for a lot of different businesses. So, why is licensed character clothing so important?
It's versatile: licensed clothing is suitable for a wide range of store categories.
It has an emotional impact: characters have an emotional impact on clients, and you can exploit that. As you know, having an emotional impact is key to attracting new clients.
It brings different generations together: the targeted audience, this way, is wide.
It's suitable for multi-channel selling: you can sell licensed clothes in a retail store, online, and advertise them on social media, shop windows, and even through collaborations with influencers.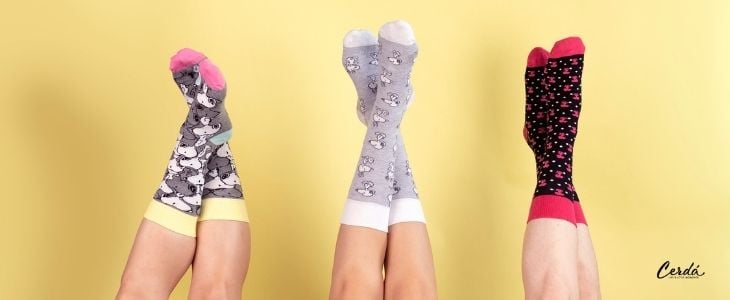 Why are licenses important?
Let's focus for a moment on the importance of the licenses themselves. Why are they so important?
When you have a license on a product, it means that you had the permission to use the brand's name and make and distribute the relative items from the brands - in this case, the characters' creators - themselves.
When your products are licensed, you can exploit the brand and characters for your benefit: for example, you can exploit the character's popularity to sell your goods without the need to advertise that particular character. You don't need to let the world know who Mickey Mouse is: when you exhibit a Mickey Mouse t-shirt in your shop windows, people already know anything about it and they already love the character and brand.
Trending character clothing licenses
We've now learned how important character clothing licenses are and why, but what is the most trending?
Knowing the trends is important so that you can exploit them to increase your revenues. Cerdá can help you with this, as part of its job is knowing and anticipating the trends as well as providing such knowledge to the entrepreneurs that put their trust in the company.
Disney character clothes
Disney is one of the most important collaborations Cerdá has established during the years. They are the creators of the most known and popular characters in the world and every year they provide new content and new trends for merchandising.
Disney's original licenses allow Cerdá to design and distribute clothing with the most known characters of the world: Mickey Mouse, Minnie, the characters from Frozen, and many more every year.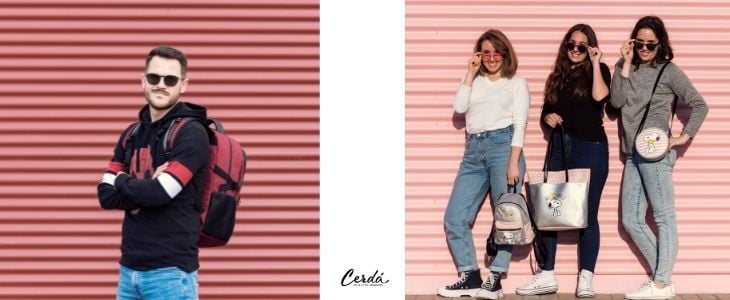 Star Wars
Star Wars has become a Disney product. The Disney license also allows Cerdá to create clothing dedicated to the Star Wars world and its characters.
In the last couple of years, the Disney + streaming platform has also provided interesting products. One for all, the Mandalorian, a TV series that's a spin-off from the Star Wars world. Old characters have been rediscovered, and new ones have been introduced. With Cerdà, you can provide licensed clothing of The Mandalorian for your customers.
Superheroes: the most popular characters
Marvel is also one of the most important character creators in the world - maybe, it's only second to Disney itself, especially these days. With the Marvel films dedicated to the Avengers superheroes, the world has rediscovered the heroes that made children dream in the 80s and 90s comics.
Every child, today, knows who Iron Man, Spiderman, Hulk, and Captain America are. Other than children, superheroes are trending in the adult age range as well thanks to the Kidult lifestyle becoming more popular.
Marvel licensed clothing can help increase the profits of your business.
The evergreen magic of Harry Potter
The first Harry Potter book was published in 1997: it feels like yesterday. Especially for the Harry Potter fans. An entire generation has grown with those characters, a new one is doing the same, and both of them are leading to an adult generation that is still affectionate to the magical world and the witches and wizards that populate it.
Harry Potter licensed clothing can be targeted to a multi-generational audience. For this reason, it can open your business to new opportunities.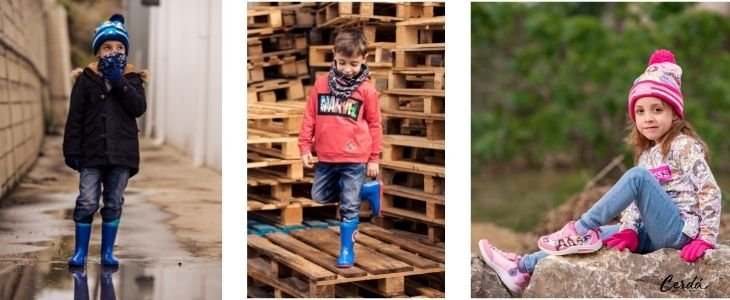 Paw Patrol: characters for a new generation
One of the aspects that distinguished Cerdá during the years has been the capability of reading the market and anticipating new trends. The Paw Patrol franchise has made those characters extremely popular among children of 2 to 5 years old. Cerdá has been among the first to provide Paw Patrol licensed merchandise and clothing for their customers.
If your store targets children, Paw Patrol clothing will be a success.
Cerdá, your character clothing distributor
Cerdá is your reference point for licensed clothing: the collaborations with Disney, Marvel, Harry Potter and others allow the company to provide your store with the clothing of the most popular characters in the world. Cerdá's ability to read the market and anticipate new trends is also an important reason to make it your licensed clothing distributor.