Along with glamming ourselves up, it is also important to dress up the tiny people in our lives and not make them feel left behind.
Probably the greatest issue for any parent is finding the right accessories, in the right size for their children, in a design that they'll want to wear. Look no further and immerse yourself in our fun and child-friendly winter accessories.
New Winter 2021 Accessories
As the temperatures drop and the season changes, so do the clothing and fashion. From caps to provide shade and slippers to keep the sand out; to cozy woolen hats and warm socks to save the escaping heat.
As much as we love to keep ourselves warm, parents love to keep their children safe from the threats of the cold weather. Besides, there is nothing that makes a warm outfit even more perfect than a hat to complete the look and make it warmer and safer. With our new range of winter accessories, that is not even a problem anymore!
We bring you a wide range of accessories displaying every child's favorite characters. Whether they are a super Spiderman fan or adore the sweetness of Disney's Princess, we have it all. Not just that, but these products are sure to be loved by parents and children alike, for they focus on quality and comfort above all.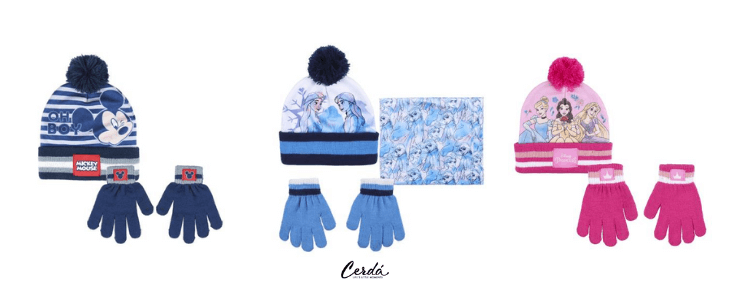 Winter Hats That Are A Must Have Next Winter
Hats are a winter essential. It is impossible to go without them in the cold, and we make it easier to keep them on by giving the children what they like to see. Our wide variety of winter hats provide exciting designs which would leave you wanting for more. They are style and function combined.
These must-haves give you the warmth to keep safe from the cold and the extra touch of your beloved characters to warm your heart and make you feel at home.
Whether you want to stand out like Elsa from Frozen, go classic with the Disney princesses, or if you prefer something chilly like Lilo & Stitch, our practical and fun designs will make you want to have them all.
Winter Socks for Your Little Fans
Even though socks are a year-round necessity, they never become so important as much as they do in the winter months. Our high-quality socks provide you with the added heat that is required in the cold and wonderfully does their job of keeping your feet warm whether you are indoors or outdoors in the falling snow.
If you feel like a superhero and think you don't need them, think again. Nothing gets more heroic than our MARVELous socks with their power to warm your feet and designs, which wouldn't make you want to knock your socks off.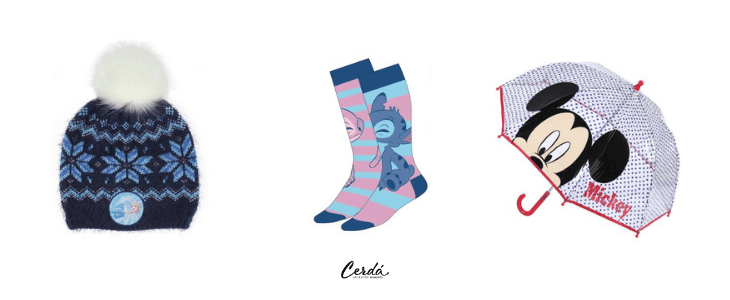 Umbrellas For Rainy Days
As the winter days approach once more, it's time for cold rainy nights and dark sodden nights. To keep yourself safe from the cold and rainy weather, umbrellas are a must. Some days when the weather is not so good, carrying one of the convenient umbrellas we offer would not let it ruin your day.
An important protective gear, these functional umbrellas, along with the rest of your outfit, are sure to make a statement, and with how good they look, it is even possible to carry them with or without rain and get away with it.
You might also be interested in: Prepare your business for the BTS season
More Winter Products That Can Not Be Missing In Your Store

The winter season calls for one to bundle up, and that means demand for more products. Along with the already mentioned accessories, there are other things winter fashion entails, each more important than the other. May they be scarves, hoodies, or boots. These are all essential items for the winter season. Not having any of these necessary products would surely affect your sales, especially when it is cold outside, and people are looking to spend their time indoors. They would want to shop from one place and go back quickly; So to make sure that store is yours, make your way toward our appealing range of winter must-haves to attract your desired clientele and make your store stand out from among the rest.