Only through an accurate analysis of your website you can understand if your marketing strategies are actually working, if your investments are generating profits, and - through analysis - you also have an important chance of getting to know your audience.
But how can you analyze your website audits? At Cerdá we can help you with that too! Our advice for all the businesses, local or online ones, is to use software tools that can provide data that you can read and use for your own purposes.
In this article, you will find everything you need to know about the best website analysis tools.
Google Analytics is one of the most famous and used website analysis tools, partly because it's free. This tool analyses data relating to your website traffic: web page displays, permanence, the origin of visitors, bounce rate… everything in a neat dashboard that's easy to read and interact with.
To use this tool you just need a Google Account. Google Analytics is one of the most useful tools for monitoring the progress of your marketing and promotional campaigns. Based on the data provided by this platform, you will be able to decide how to improve your strategies or identify which ones are the most successful so you can repeat them in the future.
You might also be interested in: How to digitize my business
Google Analytics is free software. On the other hand, other paid platforms can offer a more detailed data. Usually, if you want to use these platforms you have to subscribe to a monthly plan. Since they are not free, it's good to know in advance which ones are the best. SEOZoom is one of these. In addition to having multiple website analysis features, organizing and exporting the data from the platform is also easy.
Furthermore, SEOZoom is an Italian platform that works on algorithms optimized for the Italian and the UK market. If your website targets these markets, then SEOZoom is your best option.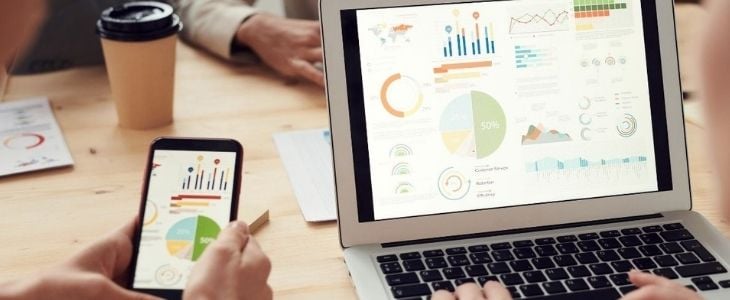 SEMRush is the option for those websites that refer to a global market or that have different and diverse needs. SEMRush also analyses your website in-depth and organizes the data in neat and user-friendly dashboards. Just like SEOZoom, SEMRush is a paid platform capable of analyzing your website in-depth and organizing data in neat and user-friendly dashboards.
If you need help with this tool, the official manual is available in English.
In addition to the traffic and SEO information, website analysis should also provide data about the technical quality of your website, about the performance of your web pages in terms of loading speed and usability. Test My Site, provided by Google, is the platform that provides this information.
All you have to do is to insert the URL of your website so that you can obtain the data you are looking for. Furthermore, by clicking on "Send free report" you can receive a report on your website's efficiency so that you can share it with your team.
For a more in-depth analysis of your website's efficiency, you can also choose GT Metrix. This platform also offers a free report. If you need to analyze more than one website, then you may want to subscribe to the 15€/mo plan.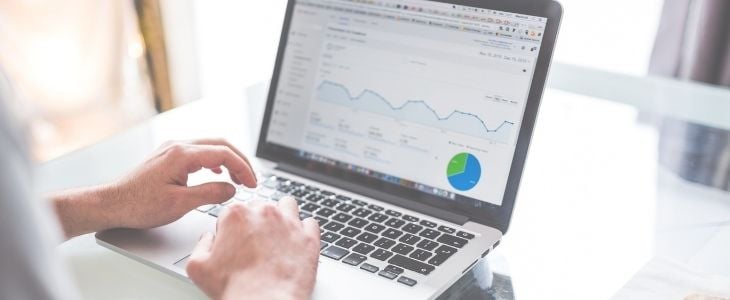 If you're interested in analyzing your website performance on Google, then a platform like Screaming Frog might be useful: this software analyses your website and tests it with an algorithm similar to the one used by Google. That's how it can rank your website on the most important search engine.
If you are searching for a software that analyses the backlinking of your website, then Majestic SEO is the most refined tool for this purpose. A free version of Majestic SEO is available, but only the paid one delivers such exhaustive data to justify the use of another software for your SEO strategy.
You might also be interested in: Techniques to increase the conversion rate
Other than the right analysis tools, Cerdá also advises businesses to create their analysis and monitoring routine. The analysis must be a part of your strategies: only by monitoring and comparing data for determined periods of time, you'll be able to understand how to improve your own website performance.
On your digital marketing strategy, your website performance is the key. But to understand how to properly place yourself on search engines, how to exploit email marketing, to improve your conversion rate and increase your sales, you always need to start from the data at your disposal. That's why – just as we said so far – your website analysis shouldn't be neglected.