The Mandalorian, is an American space-based western television series created by Jon Favreau and released on Disney+. This is the first action series in the Star Wars franchise. This serious receives a lot of positive reviews. Good news for star fan is Season 2 of Mandalorian series is coming in 2020 with full action!
Discover Cerda's Mandalorian Stationery Designs
Bring joy and our new thriller characters stationary to your store as well as on the face of your little buyer who are eagerly waiting for the next series. This collection includes Notebooks, pen, quills, clips, adhesive notes, and more!
We know how important these products are for the customers. We are committed to surprising them with the best stationary character designs with the best material and cool colors in your store. So, don't wait anymore to pick your Mandalorian stationery products just now!
Mandalorian Notebook
All stationery fans would love to always have them with them a notebook of their favorite character, either they are going to school or making some home notes. Feel your kids special and show them love by giving their favorite The Mandalorian notebook. They will realize that how much you care about their likeness.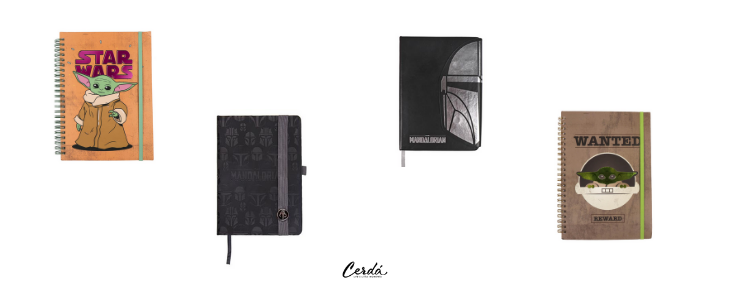 At Cerda, Premium notebooks made from leather covers are also available. They are available in pop colors such as yellow, gray, black. The Mandalorian Notebook is made up of 90% paper and 10% plastic is everyone's favorite because it super smooth and lovely and its size of 16X21.8CM makes it a comfortable accessory to wear. If classes are about to start, you have to sets of notebooks with 18 pieces of 90% paper and 10% plastic.
Mandalorian Stationery Set
Mandalorian Stationary set is the perfect pick for little one surprise gift. It's packing is amazing, so you don't need to make much effort for packing. These amazing sets consist of box packing and have Mandalorian accessories such as A5 size notebook, a Mandalorian pen, adhesive notes, and clip binders.
If you bring this set, your little champ will fill his pencil box and bag immediately and definitely show this amazing present to his friends.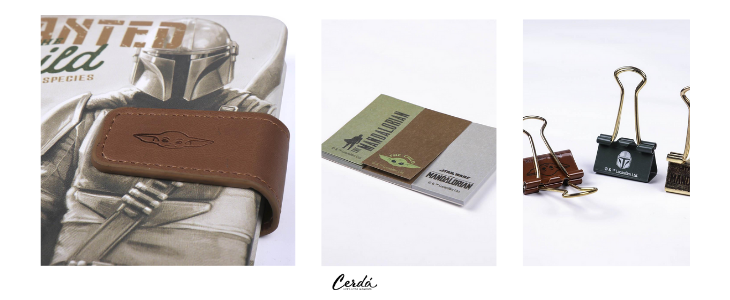 Mandalorian Pens
There is always the customer who loves to collect pens, and for them, Mandalorian pens are good to pick. Material is 100% plastic, and the pen is available in six different colors of inks, such as blue, black, yellow, red, and green. Bring printed Mandalorian characters pens to your store and complete your Manadorian Stationary sets of your little buyer.
We all like to have great adventures and feel strong and brave. And that's why we love The Mandalorians story and adventures. To make your clients dream and enjoy great and glorious adventures. At Cerdá, we want to help you deliver what they are really looking for to your customers, and The Mandalorian stationery products are looking for them!
Cerda Group is always searching new ways of bringing new and exciting range of products to revamp your kids and adult lifestyle. Discover all the stationery designs that we offer you to fill the stock of your store. Stay in touch with us!