When we talk about the welfare of children, it's very serious. And it is not only medical visits or vaccinations that you need to consider, but also everything that refers to their health, both physical and emotional.
The footwear worn by the little ones is fundamental for their correct physical development, since bad shoes, with inappropriate materials, can lead to spinal problems, position issues, and even growth.
That is why at Cerdá, as suppliers of wholesale children's footwear, we ensure that we meet all children's needs of this type and offer the best quality footwear with your favorite characters. Because a healthy and happy child is the joy of any parent.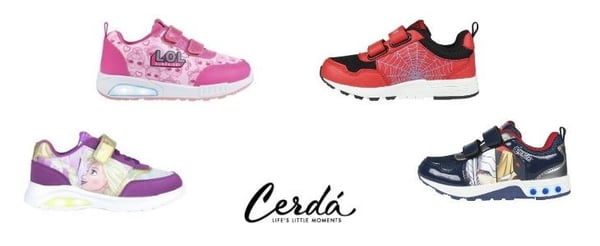 The shoes are a garment that serves to protect the feet of the cold, the traumatisms and of any other factor that can damage the small feet of the children.
Children's footwear should not be manufactured like adult footwear since children are in a different development process and their needs are completely different.
For starters, the materials must be of the most natural, of the highest quality and breathable. This way, sweat will be able to escape, but no external liquids will enter. In this way, fungal infections can be avoided. Therefore, the recommendation is that they should be made of skin or leather.
The shoe last must be flexible, wide and seamless. This avoids chafing and it is also a good idea to have a couple of centimeters in front of you. The foot will have enough movement and will not be imprisoned. Also, the heel counter should be reinforced, to give the child greater comfort and a more practical vertical position.
Shoes should reach below the ankle and, in the case of boots, be flexible enough to allow full movement of the ankle joint. The sole should be made of comfortable, non-slip materials to protect against falls.
Logically, they should also be flat to enhance balance and not damage the legs or back. Another essential factor is that they adapt correctly and are securely fastened, either with cords or Velcro on the instep.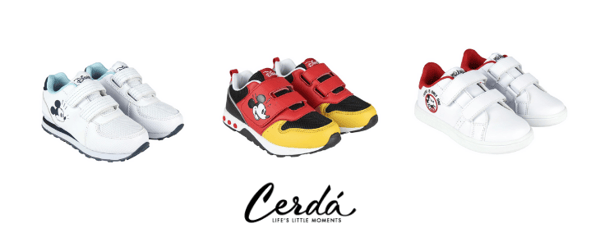 Children's fashion is fantastic, because the trends vary, but remain faithful to the small, comfortable, practical, beautiful and fun and, above all, as Disney children's footwear.
Boots never go out of fashion and continue to be a booming trend. The different styles offer a wide range of possibilities, with glitter, fur, etc.
Sneakers: sneakers are back in the spotlight and promise to create an increasingly popular trend. Made of leather, velvet or even with accessories such as glitter. Everything has been designed so that children can let their imagination run wild.
Moccasins are back in fashion. But they stand out for their adaptability to the type of occasion; daily or formal.
Who are the most beloved Disney characters?


And if we add to all this the possibility of carrying your favorite Disney characters on your feet, success is guaranteed.
2019 stands out for the new versions of the classic films, so that the characters of all life, are again the protagonists of Disney children's footwear.
Aladdin, as it could not be otherwise, is one of the most loved by all. Jasmine and the most brilliant Genie, occupy some of the first positions. In the list, we also find the Lion King, Timon, and Pumba, as well as all the Avengers (Thor, Hulk, Captain America, and Iron Man) Other indispensable, are Queen Elsa, Rapunzel or Stich.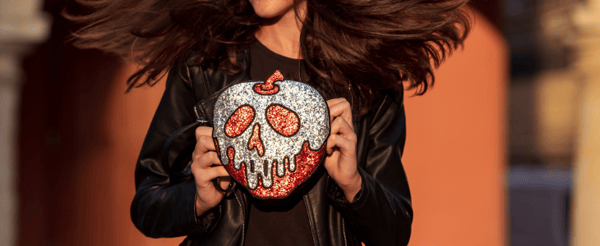 But, those who cannot be missed in any way on your shelves, are the classics of Disney: Toy Story, Star Wars or Batman among many others.
Mickey and Minnie Mouse and Disney princesses, are and will always be part of the heart of our little ones, so we must give them the space they deserve. The Little Mermaid, Cinderella, Snow White, and the Seven Dwarfs...
Besides, we consider the new characters who are getting a place among the favorites: LOL, canine patrol, Peppa Pig, and so on.
At Cerdá we take care of the little ones and the environment. Find out more about us and our most supportive side in this article. Cerdá, committed to the environment, committed to quality.
---