The retail industry is one of the most competitive industries in the market today. Due to the constant changes in consumer habits and the new technologies that are constantly emerging, entrepreneurs must be attentive, agile and adapt to the new demands or expectations that arise in the market.
Customer satisfaction is key for any business to prosper properly and therefore the company's strategies must always be well thought out and oriented towards continuous improvement in order to increase sales and customer satisfaction. This is the way to achieve the objectives set and increase profits.
One of the essential points that every business must prioritise is the selection of the retail sales KPIs (Key Performance Indicators), since choosing the most suitable ones for each company allows the most appropriate improvement actions to be created and implemented to achieve the objectives set.
Each company is unique and different, with its own needs and strengths to be highlighted. Therefore, before selecting the Kips to follow, it is necessary to make a good analysis of the company itself in order to properly focus on the real objectives that can be achieved.
From Cerdá, we explain which are the main Retail KPIs that you should take into account. Go ahead!
1.Sales
Undoubtedly, this is the main kip of retail sales and the most important one. For, as we all know, without sales there is no profit and without profit there is no business.

Keeping up with sales, establishing categories, knowing which categories sell the most, the least and those that best adapt to the needs of consumers... All of this is essential to be able to focus the efforts of the business on increasing the profits obtained.
You might be interested in: Increase your sales by up to 30%
2. Footfall
One of the main and most important retail kips is footfall, also called in-store traffic. With it you can measure the volume of customers who have been in the shop, whether they have been buyers or not. In addition, this meter allows not only to know the volume of monthly, quarterly, half-yearly or annual visits and purchases, but also offers the possibility to compare the evolution of the business in different years, all those of which there are records.
A good strategy to be able to apply footfall is wifi tracking retail, which consists of offering free wifi to customers accessing the physical shop. It is easy and simple.
Nowadays, we are all connected, so offering free wifi increases customer satisfaction and for the company it is certainly a golden opportunity to get to know the profile of the consumers.
Customers access the shop and connect to the store's wifi through their social networks or via a form and, from that moment on, the business is connected to the user, allowing it to find out what their tastes, preferences and needs are, and also opening up the possibility of offering discounts or promotions.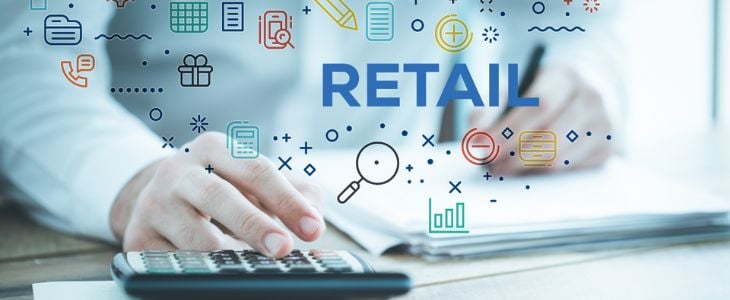 3. Average ticket
Another great KPI is the tracking of the average ticket. The average ticket refers to the average value of all tickets that have been sold in the shop during a certain period of time, providing a lot of interesting information, as it allows you to know how much the average consumer spends in the shop.

By knowing what the average ticket of the business is, active strategies can be planned or corrected, either by increasing the products on sale or even improving customer service.
4. Conversion rate
To increase sales in retail it is essential to know what the conversion rate is. With it we can know what % of customers enter our business and buy. And, in turn, what % we lose.

Conversion rate measurement can be carried out at different points in time and allows you to redirect strategies towards hot spots, stock...
You might be interested in: Are you a distributor? Cerdá helps you to boost the growth of your business!
5. Inventory turnover
Inventory turnover is also essential for achieving the objectives set by the company.

With it, we can establish how many times a product has been sold in a year, making it much easier to detect which are the star products and which are not.

With the data in hand, the most precise and concrete decisions can be taken at any given moment, whether implementing others or modifying existing ones, in order to improve the volume of sales, increase them and achieve the objectives.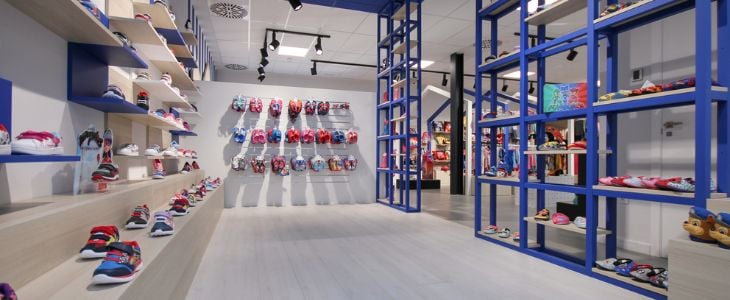 6. Visual merchandising
A good image is essential and transmitting it to consumers is a priority. How to do this? Well, there are many strategies to achieve this, but the ideal is to analyze what our company and our public are like and orient ourselves towards this.

The presentation we offer to customers is very important, as it must be attractive and catch people's attention. Sales opportunities will increase if aspects such as cleanliness, tidiness, lighting, product placement, etc. are taken into account.
7. Customer satisfaction
Finally, it is worth highlighting the importance of this retail sales KPI. The customer is, without a doubt, the basis of our business.

With this indicator, customer satisfaction can be measured in a concrete and direct way, either through surveys or forms that they themselves complete. The NPS (Net Promoter Score) is usually the most frequently used indicator.

So now you already know! If you want to increase your retail sales, you can't stop using these KPIs that we have explained. But, of course, there are others that could also help you to improve your business.

At Cerdá we are here to help you achieve this, so don't hesitate to contact us and start seeing your profits increase!